Why Choose ColourWorks Painting Contractors & Painters?
ColourWorks Painting Design adds value, beauty, and protection to your Toronto area property. Discover how we do this and why you should choose us below.
1. Guaranteed Success of Your Toronto Painting Project
Guaranteed detailed written estimates – right from your initial free estimate, we'll work with you directly to assess your painting project, tailor a plan to meet your needs and budget, then put it all in writing with NO hidden details and NO surprise costs to complete the painting.
Guaranteed satisfaction – once our painters have carefully reviewed their work for possible imperfections, you're invited to walk through the job with your lead painter/project manager before they pack up to make sure you're completely satisfied. Any concerns would be addressed and corrected immediately on the spot or at your earliest convenience.
Guaranteed workmanship – if somehow we miss something the first time, we'll make it right hassle-free for 2 full years (residential painting) or 12 months on commercial painting projects.
Even the most beautiful residential and commercial painting project misses the "WOW factor" if there's dust and paint spatter left behind. We promise beautiful AND clean work in writing!
Up to $5,000,000 Commercial Liability Insurance.
WSIB coverage.
4. Get More Than You Pay For
Free estimates.
Free colour consultations.
Free "colour staging" consultation to get you the highest return when selling your home.
"Always something more than you pay for" is not just a promise; it's our policy! We feel it's the least we could do for our valued Toronto painting customers.
NO "surprises" – what we quote is all you pay!
NO deceiving "low-ball quotes" – We charge fair prices for excellent work, and guarantee your price in writing. Unlike other unsavory painters we've all heard the horror stories about, ColourWorks Painting will never under-value an estimate just to win your business. Those who conduct this deplorable practice most often use it to hold you financially hostage when suddenly they can't finish the job unless paid more for the "extras" they knew existed in the first place.
We will not try to sell you services you don't need. If priming isn't needed before painting, we won't sell you that prime coat. If your water-damaged drywall can be repaired rather than being replaced, we won't sell you on replacement. It's that simple.
We only promise what we can deliver – need your painting done in a hurry? We can deliver! Unless, we can't. In some cases, we simply can't meet your schedule request but we'll let you know upfront so you'll never be caught short on our account. Ultimately, we want you to get exactly what you expect from the very start.
In short, our assessments and estimates give you a detailed thorough and professional appraisal of everything you need to get the areas you want painted the way you want them… and NONE of what you don't need. All at a fair price!
6. Expert Painters On The Job Until It's Done
Once we start, we stay on the job every work day until the project is done – no unnecessary absences to "look after other paint jobs".
GM at the helm – almost 20 years' experience in on-site professional residential and commercial painting design and decorating services and 15 years as a painting contractor and designer.
Master Painters in charge of your project – project managers have no less than 10 proven years in painting with a demonstrated high level of skill and customer satisfaction
All are full-time year-round painting professionals selected for their friendly and positive demeanor as well as their ability to deliver consistent high-quality standards as if delivered by the ColourWorks Painting owner himself.
All are experts in paint materials and applications including the latest eco-friendly coatings.
7. Resale Colour Staging Specialists
Putting your home on the market? With our exclusive FREE in-home consultation, you can take advantage of our proven track record to:
maximize your decorating & repair budget
get you the highest return on your renovation investment
maximize your final sale price
save money knowing where and what NOT to paint
all included with your project FREE!
8. Top Name Brand Paints You Can Trust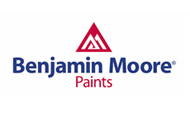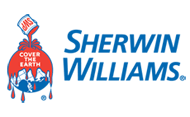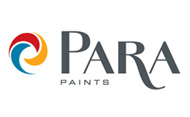 9. Convenient Payment Options & No Deposit
No deposit required for painting projects under $1000!
Pay by Cheque, eTransfer, Visa or MasterCard
10. Painting Industry Leader

ColourWorks Painting Design is a contributing member of the PCA and as such bound by the Painting and Decorating Industry Standards set by the organization that wrote them. We also play an active role in the evolution and development of new Industry Standards with the advancement of technology and applications.
As a proud community member of Toronto and the GTA, we're honored to have earned the trust of our customers and valued record for customer care, confidence and service since 2002.
But you don't have to take our word for it – read why our customers continue to rate us 10 out of 10 stars on HomeStars.com. We love what we do and we care about you!