Real Estate Professionals Sell Faster With Our Home Resale Painting Services in Toronto
Attention: Toronto Real Estate Professionals
RESALE PAINTING: The easiest, most cost-effective upgrade to maximize your sales.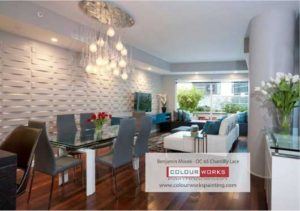 As a professional realtor in Toronto, you know curb appeal is the name of the game. Bidding wars start with a great location, followed in importance by a great looking property. And that's our specialty!
Painting is the quickest, most cost-effective upgrade you can offer your clients to get their home sold fast. We've been successfully preparing homes for listing with interior painting and exterior painting with all the repairs and colour-updates they need to sell quickly since 2002. In fact, more than 80% of the homes we've painted using our colour selections have sold within weeks of listing, at-or-over asking price!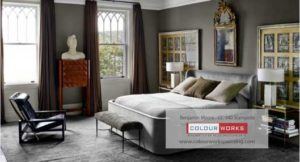 So before you list your next house or condo, give us a call with NO obligation at 416-920-4482, or contact us here to discuss how we can add value to your listing, inside and out, and attract multiple offers fast! With our exclusive FREE on-site consultation, OR contact-free-estimates from photos online, you can take advantage of our proven track record to:
Get more eyes on your listing with free colour recommendations to make your photos stand out from the comps
Maximize the final sale price, and your commission
Get fast, accurate, and competitive quotations for any listing in the GTA
Cement your client relationships connecting them with our award-winning painting team they can trust
Get more repeat business and referrals from happy clients
Build trust by keeping client's upfront costs down with our expertise in what, and what NOT to paint to maximize their return
Showcase your listing and photos on our website to reach more potential buyers
Let's connect! It costs you absolutely nothing to discuss how we can help you sell your next listing with ease, and happy clients!
Call: 416-920-4482
Email: info@colourworkspainting.com
Contact Us: https://www.colourworkspainting.com/free-toronto-painting-estimate/
I'll be delighted to look after you personally!
DEE L POTTER
Owner/General Manager
ColourWorks Painting Design