Achieving Sophistication with Pink Walls
Pink is a colour associated with childhood: Barbies, bubble gum, lip gloss and little girls' rooms. But time has passed and pink has matured, acting very grown up in living rooms, kitchens, dining rooms and master bedrooms across the Toronto area, according to the colour experts at ColourWorks Painting Design. Now, pink has become a preferred adult colour, bringing a kiss of islands or a fresh spring breeze into our lives.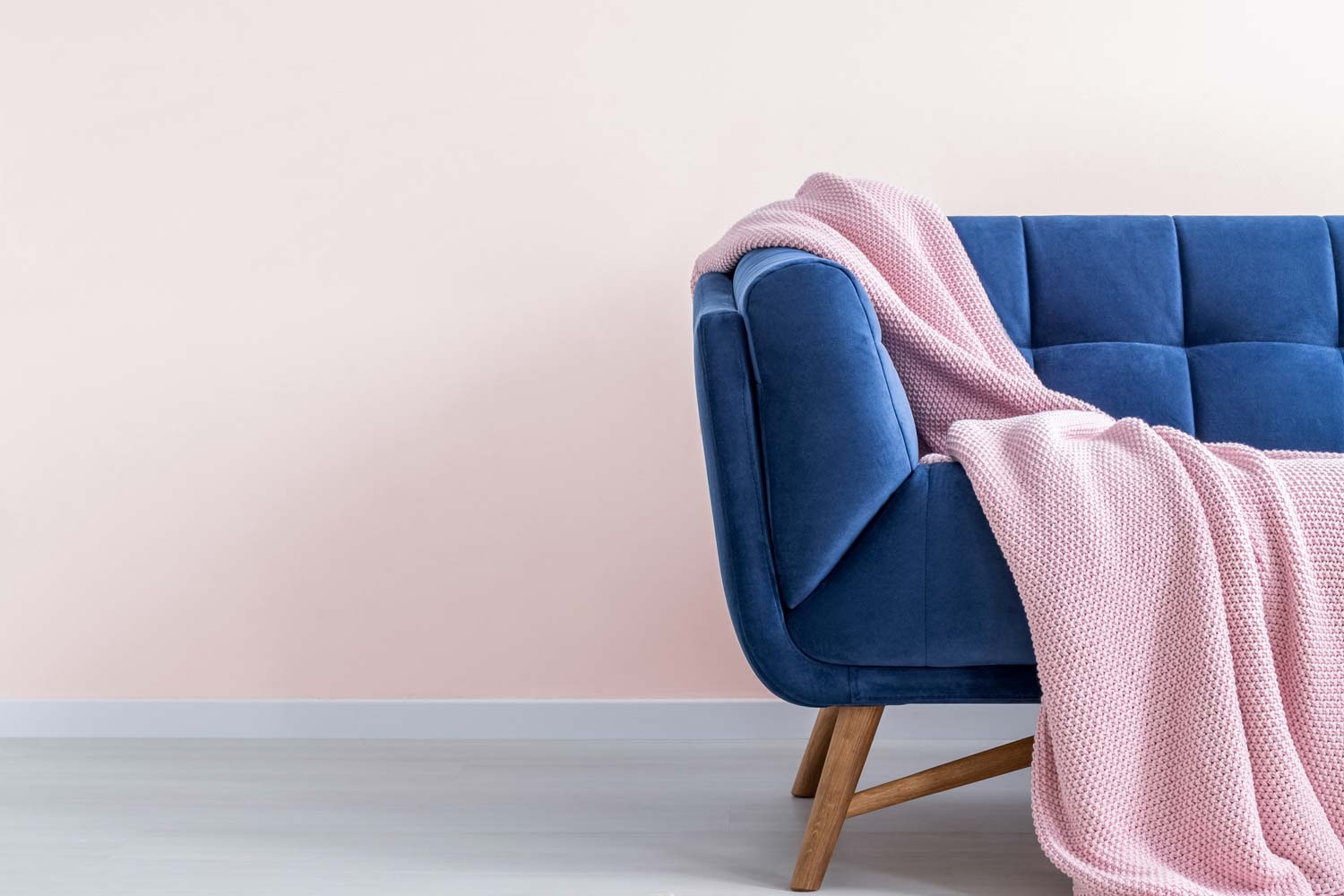 A carefree and romantic colour, pink—whether it leans towards coral or magenta—has been finding itself smack in the middle of interior decorators' binders. Beyond Millennial Pink, a light pinkish coral colour that has been popular with millennials, pink has transcended the commonly accepted possibilities and has shown up everywhere from kitchen cabinets to entryways as either an accent colour or as the hero colour.
No longer just a feminine colour, there are pinks to match every taste. As a colour found in nature, pink can be as strong an accent as you'd like it to be.
At ColourWorks Painting Design, we'd like to introduce you to some of our favorite pinks and give you some starting ideas on how to use them. From there, you can launch into the softest, alluring pinks or the classiest, spicy corals to enliven your living space. No longer stuck with a Pepto, cotton candy or flamingo pink of yesterday, your choices today are both creative and beautiful.
Exuberant Pink
This colour from Sherwin-Williams would make a high-impact room. More of a deep berry pink, this exciting colour pairs perfectly with a shell white or slate trim, light-coloured furniture, and light, natural woods. Paint one wall for a dialed-down look for the room, or do all four walls and the ceiling for maximum impact.
Conch Shell
Enjoy the reminder of the beach year-round with this pink that has one foot firmly immersed in coral. Pair it with an airy white or gray for an incredibly restful room. Benjamin Moore has captured the corner on the coral market with their array of shell pinks. With so many shades available, you're sure to find the one that speaks to you.
Prairie Rose
This fresh pink from Behr has a light, airy look and will make a beautiful backdrop to highlight your favorite accents such as goldenrod, merlot, plum, lilac, mint green, icy blue, Caribbean blue, fern green, taupe or burnt sienna. Trim with white to keep the colours crisp and enjoy the energy this room will give you each day.
Get your free consultation today!
Whether you're looking for a spun sugar pink, a hot raspberry or a fuchsia cascade, we can help you find the right colour and choose the complementary colours to create a colour masterpiece in your living room, bedroom, kitchen or dining room.
Give us a call today at (416) 920-4482, email us to schedule your free initial consultation. Already know what you want? Ask for a quote. We're ready to bring our colour pairing expertise to your project to create lasting beauty that can refresh you each day.